This site brought to you by Stefan Gonick
EFT Practitioner, Trainer and Soulmate Attraction Mentor
www.EFT-Alive.com Single2Soulmate.me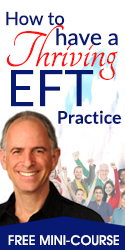 EFT Workshops & EFT Seminars in New Jersey
Disclaimer: The presenters feel that these workshops generate extraordinary benefits for all attendees. However, EFT is a very flexible process and thus the workshops represent the views of the presenter(s) and do not necessarily reflect those of EFT, Gary Craig or Stefan Gonick, the owner of this web site.
Date:
Friday, April 24, 2020 to Sunday, April 26, 2020
Presenter(s):
David Gruder
COL. VALERIE RICE
JENN MOORE, SAMANTHA ABRAHAM
Jin Shin Juyutsu
KRIS FERRARO
GENE MONTERASTELLI
HELENA BERGGREN
CJ PUOTINEN
CRAIG WEINER & ALINA FRANK
HARRY PICKENS
VA
Location:
Morristown, New Jersey, USA
Click for more information.
Become the Person You Wish to Be. Overcome Whatís Been Holding You Back
Date:
Saturday, May 02, 2020 to Sunday, May 03, 2020
Presenter(s):
Brad Yates, EFT Expert and Steve Wells, Creator of Intention Tapping
Location:
Elizabeth, New Jersey, USA
Click for more information.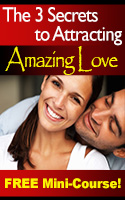 Discover the 3 Keys to
Finding Lasting Love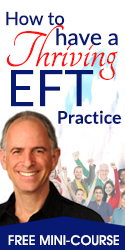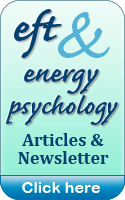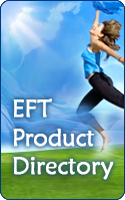 EFT never ceases to amaze me! The process is gentle and often provides benefits where other methods fail.

— Dr. R. Vergini, MD