This site brought to you by Stefan Gonick
EFT Practitioner, Trainer and Soulmate Attraction Mentor
www.EFT-Alive.com Single2Soulmate.me

Disclaimer: The presenters feel that these workshops generate extraordinary benefits for all attendees. However, EFT is a very flexible process and thus the workshops represent the views of the presenter(s) and do not necessarily reflect those of EFT, Gary Craig or Stefan Gonick, the owner of this web site.
Workshop Information
Integrated Energy Techniques Lite

Certificate in Integrated Energy Techniques
Date:
Friday, November 03, 2017 to Monday, November 06, 2017
Time:
10.00 - 17.00
Num Days:
4
Cost:
£750.00 Early Bird Offer of £699 available until F
Presenter(s):
Emma Roberts & Sue Beer
Location:
Optimum Health Centre
Bickerton House, 25-27 Bickerton Road,
London, Greater London N19 5JT England
Phone:
+44 208 348 5305
Email:
Email Presenter
Web Site:
http://www.theeftcentre.com
Return to Workshop Listing
---
Integrated Energy Techniques (IET) teaches an integrated blend of the most effective therapeutic and communication techniques available today. Turbo charged EFT!
Do you want to improve your practitioner skills?
Do you feel that EFT training is not enough?
Do you worry about what to say in sessions?
Do you already have an NLP qualification but donít know how to blend it with EFT?
Have you thought about doing our IET Diploma but havenít been able to commit to all 3 modules yet?

Now we are offering the opportunity to take IET Module 1 of our IET Diploma certification as a stand-alone training, with the option to complete the full Diploma with NLP Certification for a reduced rate at a later date.
Join us for a 4 day intensive training developing enhanced practitioner skills, rapport building and understanding the language of the unconscious.
Imagine combining the very best ways to communicate with the unconscious mind naturally and conversationally with the power of tapping?
There are truly amazing, powerful techniques for change available today. The question is - how do you make them part of you and practice them with an authenticity that is so attractive to others?
This is what training in IET will give you.
How do you get started?
How do you know when to do what in a session?
How do you link everything together?
How do you actually DO active listening?
What is it that makes this work look like art in action?
IET Lite offers:

A supportive experiential environment.
Understand and use the NLP Meta and Milton Models effectively.
Develop ability to understand both conscious and unconscious communication.
Learn how to use language to effect positive change.
Certificate in Integrated Energy Techniques (Mod 1).
Next Dates: Friday 3rd November - Monday 6th November 2017

Cost £750 Early Bird Offer of £699 available until Friday 15th September 2017



The EFT Centre Cancellation Policy:
Cancellations made with over 28 days notice will receive a full refund.
Cancellations made 14 - 28 days prior to a training will receive a 50% refund.
Cancellations made less that 14 days prior to a training will not receive a refund.
If you wish to transfer your booking to a future course this will be subject to a £25 administration fee.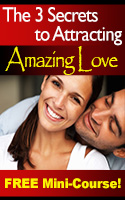 Discover the 3 Keys to
Finding Lasting Love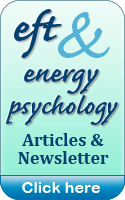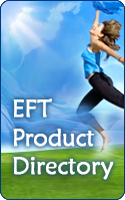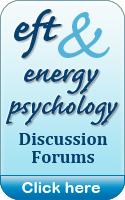 EFT never ceases to amaze me! The process is gentle and often provides benefits where other methods fail.

— Dr. R. Vergini, MD