This site brought to you by Stefan Gonick
EFT Practitioner, Trainer and Soulmate Attraction Mentor
www.EFT-Alive.com Single2Soulmate.me

Disclaimer: The presenters feel that these workshops generate extraordinary benefits for all attendees. However, EFT is a very flexible process and thus the workshops represent the views of the presenter(s) and do not necessarily reflect those of EFT, Gary Craig or Stefan Gonick, the owner of this web site.
Workshop Information
---
EFT, Emotional Freedom Techniques, is a simple, gentle and very effective tapping procedure on acupuncture spots. It is acupuncture without needles. In individual EFT sessions Tom offers a 100% guarantee of success or no charge. For newcomers & the professional therapists, you will experience & learn the simple yet successful process of "EFT With A Guarantee." EFT is an energy medicine modality at its finest. Stress, fears, anger, grief, anxiety, depression, trauma/PTSD, digestive problems (acid reflux, colitis, diverticulitis, Crohn's, IBS) & hips, knees, shoulders & back problems - All of these substantially lessened or sometimes even eliminated. Money back guarantee for all workshops.
* Learn how to alleviate pain, including the above physical symptoms.
* Learn how to eliminate your strong negative emotions & stress.
* Learn how to move on from painful relationships.
* Learn how your thoughts/emotions affect your body.
* Learn how to release the blocks to Love…..Feeling Loved, Living Love, Being Loved.

Visit our website www.EFT-TOM.com for more information and a complete schedule.
To register call Tom Masbaum (708)955-3634.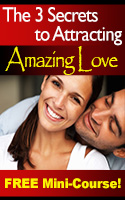 Discover the 3 Keys to
Finding Lasting Love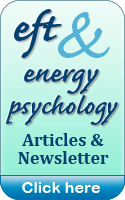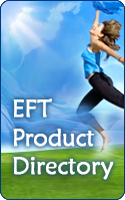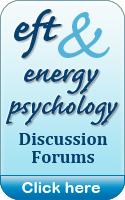 EFT never ceases to amaze me! The process is gentle and often provides benefits where other methods fail.

— Dr. R. Vergini, MD