This site brought to you by Stefan Gonick
EFT Practitioner, Trainer and Soulmate Attraction Mentor
www.EFT-Alive.com Single2Soulmate.me

Disclaimer: The presenters feel that these workshops generate extraordinary benefits for all attendees. However, EFT is a very flexible process and thus the workshops represent the views of the presenter(s) and do not necessarily reflect those of EFT, Gary Craig or Stefan Gonick, the owner of this web site.
Workshop Information
---
EFT Level II is the gateway to certification. Learn EFT theory and science, and the therapeutic use of EFTís library of techniques. Deepen your knowledge from Level I, while enhancing your skills with the Movie Technique, Tearless Trauma, Chasing the Pain, Borrowing Benefits and others.

this workshop is a pre-conference event at the 20th international energy psychology conference. If you want to register for the conference and the workshop go to http://energypsychologyconference.com

Day 1
Introductions
EFT as part of a trauma informed approach review
Using EFT in palliative mode vs curative mode review
Tell the Story Technique Review
Developing Effective Preframes
Going deeper into Testing methods ó Vivid Visualization
Going deeper into Testing -- Say This...
Four Options for Language for increased precision
Tell the Story Practice with Testing Methods
Movie Technique
Movie Technique Practice
Purposeful Language
How to prevent or manage intense emotions and abreactions

Day 2

Follow up with Tell the story
Tearless Trauma Exercise -- Four Chairs
TTT / Movie / Tell the story
Tell the Story Preframes
Chasing the Pain
Chasing the Pain Practice
Special considerations: Using EFT with children, families and couples
Working over the Telephone or Skype
Giving Borrowing Benefits Instructions to a Group
Surrogate Tapping
Scope of Practice
Informed Consent
ACEP's Code of Ethics


Pre-requisites: ACEPís online EFT Level I, a 2-day EFT level 1 training, or 2 day EFT PS 1 training. Open to licensed mental health professionals, physicians, nurses or the international equivalent.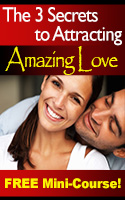 Discover the 3 Keys to
Finding Lasting Love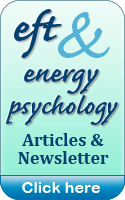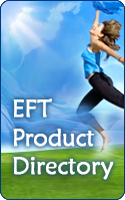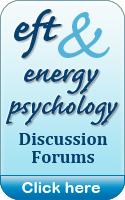 EFT never ceases to amaze me! The process is gentle and often provides benefits where other methods fail.

— Dr. R. Vergini, MD