This site brought to you by Stefan Gonick
EFT Practitioner, Trainer and Soulmate Attraction Mentor
www.EFT-Alive.com Single2Soulmate.me

Disclaimer: The presenters feel that these workshops generate extraordinary benefits for all attendees. However, EFT is a very flexible process and thus the workshops represent the views of the presenter(s) and do not necessarily reflect those of EFT, Gary Craig or Stefan Gonick, the owner of this web site.
Workshop Information
Approaches To Health With EFT

Approaches To Health With EFT
Date:
Saturday, September 29, 2018 to Sunday, September 30, 2018
Time:
10.00 - 17.00
Num Days:
2
Cost:
£275 Early Early Bird Offer of £200 for the firs
Presenter(s):
Emma Roberts & Sue Beer
Location:
Optimum Health Centre
Bickerton House, 25-27 Bickerton Road
London, N19 5JT England
Phone:
+44 208 348 5305
Email:
Email Presenter
Web Site:
http://www.theeftcentre.com
Return to Workshop Listing
---
Over two days we will be teaching and demonstrating IET and heart centred EFT for the treatment of physical issues and serious disease. We will be sharing our in-depth EFT knowledge as well as our innovations and latest developments. We are the creators of IET, an integrated energy focused therapy which skilfully blends the best of EFT, NLP and Cognitive Psychotherapy to go faster and deeper, more gently….

This Workshop includes:

Approaching physical issues – big and small
Working with cancer and other serious diseases
Addictions
Understanding the unconscious mind via the body
Group work
Metaphor work
Trauma and Serious Disease
Working with support structures, families and children

Who would benefit from this workshop?

Anyone interested in EFT tapping and Energy Psychology for themselves
Practitioners of all levels
Anyone interested in 'collaborative' change-work
Anyone interested in integrative health and preventative healthcare
Psychotherapists, counsellors, doctors, nurses, teachers, carers +

What will you gain?

Specific tools and techniques to take away
Watch/participate in live demos
Take your self-work to a deeper level
Increased confidence to deal with tougher cases
More able to handle the unexpected
Form professional bonds and network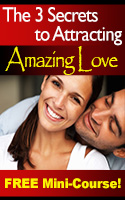 Discover the 3 Keys to
Finding Lasting Love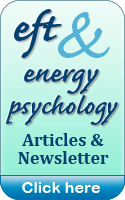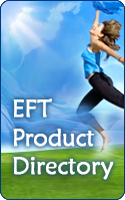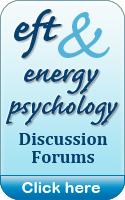 EFT never ceases to amaze me! The process is gentle and often provides benefits where other methods fail.

— Dr. R. Vergini, MD