This site brought to you by Stefan Gonick
EFT Practitioner, Trainer and Soulmate Attraction Mentor
www.EFT-Alive.com Single2Soulmate.me

Disclaimer: The presenters feel that these workshops generate extraordinary benefits for all attendees. However, EFT is a very flexible process and thus the workshops represent the views of the presenter(s) and do not necessarily reflect those of EFT, Gary Craig or Stefan Gonick, the owner of this web site.
Workshop Information
---
Unleash Your Confidence and Personal Power and Take Control of Your Life
Using Simple Energy Techniques (SET), Intention Tapping, and Provocative Energy Techniques (PET)

Transform Your Life and Results (& Coaches will Learn Powerful New Techniques)

Presented in English by Steve Wells (& translated to Italian by Andrea Fredi)
Rome, Italy: 12-14 October 2018

Are you tired of being stuck and not moving forward how you'd like?
Do you want to be free to act on your heartfelt desires and bring your gifts into the world?
Want to create lasting changes without forcing yourself or fighting yourself to do it?

Now you can, using this unique new change process created by Steve Wells.

The 100% YES! Action Empowerment Process is a powerful process for personal transformation that will give you the keys to unlock your motivation, action, and create lasting changes. Using this process, you'll be able to empower yourself and others to overcome self-sabotage, release your attachments to outmoded beliefs and ways of being, and create your life how you want it to be.

You'll use a unique combination of powerful personal change techniques, including new Intention-based Energy Process (IEP), or "Intention Tapping", with Simple Energy Techniques (SET), and Provocative Energy Techniques (PET) to create core changes that last.

Be empowered to:

Release your attachments to negative beliefs and behaviour patterns
Restore your life energy to flow, bringing emotional balance and clarity
Reconnect with your inner drive and confidence to succeed
Reset your intentions to create new, more positive futures
Take action to achieve your goals and dreams
Skip ahead to workshop details

What is IEP?
Intention-based Energy Process (IEP), also called Intention Tapping, combines the power of tapping with intention to release negative emotional blocks and restore balance and clarity. IEP's powerful intentions act as commands to the subconscious mind to release emotional attachments and restore energy flow.

You can use IEP to relieve stress, gain freedom from past traumas, and overcome emotional pain, and it can also be used to help you manifest new futures, access peak states (the zone) and achieve peak results.
PET: Achieve liberation through laughter!

Provocative Energy Techniques (PET) will also be used: Learn to produce transformative changes using this unique advanced energy approach which combines warmth, humour, and skillful provocative language and techniques with energy tapping.

Who will benefit?

You, or anyone you help who is impacted by:
fear
anxiety
grief
guilt
trauma
limiting beliefs
self-sabotage, or
procrastination

• Coaches, counsellors, & helpers will learn powerful new techniques to help their clients.

IMPORTANT NOTE: You must have a working sense of humour and be unconcerned with politically incorrect language as Steve deliberately plays with stereotypes and challenges rigid thinking patterns to get you thinking and feeling in new ways.

Your Presenter:

Steve Wells is an international leadership coach, author, and peak performance consultant from Perth, Western Australia. He has a wealth of experience and expertise working with people from all walks of life to regain their passion for life and find their true purpose.

Steve is co-creator (with Dr. David Lake) of Simple Energy Techniques (SET) and Provocative Energy Techniques (PET). He has also developed Advanced Energy Methods (AEM) and now Intention-based Energy Tapping (IET). He has helped many thousands of people through his worldwide workshops.

Steve is author of the bestseller 100% YES! The Energy of Success and is co-author of 4 other books, including Enjoy Emotional Freedom, New Energy Therapies, and PET: The Manual. Steve's workshops are always inspiring and filled with practical techniques you can use immediately to improve your life.

Workshop Details

Dates and Times:
Friday 12 October 2018: 10.00am – 6.00pm
Saturday 13 October 2018 : 10.00am – 6.00pm
Sunday 14 October 2018: 10.00am – 4.00pm

Extra PET Supervision Day: Monday 15 October 2018: 10.00am – 6.00pm
The PET Supervision Day is an opportunity for those seeking to learn more about how to use PET to help other people, and those who wish to become PET practitioners, to spend an extra day to practice using PET and get expert supervision and feedback from Steve. He will also answer your questions about how to apply these powerful techniques with different clients and troubleshoot difficult situations you need to deal with in using PET effectively in coaching and counselling.

Steve Wells will also conduct a workshop The Power to be Yourself, in Padenghe at Lake Garda on 19-21 October.

Venue:
Istituto Seraphicum
Via del Serafico, 1
Roma
www.seraphicum.org/

The Seraphicum has rooms, basic, clean and cheap. Otherwise in the area there are many b&b's available.

Fees:
Special Early Bird € 390 (before 31 July) Full Fee: € 490 (after 31 July)
Supervision day: € 150
Past participants € 330. Please contact us for a special invoice

Find more information and register on the website: http://www.eftdownunder.com/end-self-sabotage-pet/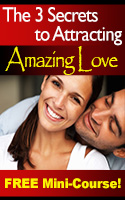 Discover the 3 Keys to
Finding Lasting Love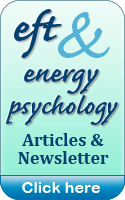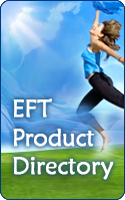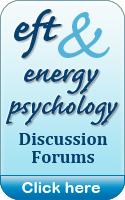 EFT never ceases to amaze me! The process is gentle and often provides benefits where other methods fail.

— Dr. R. Vergini, MD