This site brought to you by Stefan Gonick
EFT Practitioner, Trainer and Soulmate Attraction Mentor
www.EFT-Alive.com Single2Soulmate.me

Disclaimer: The presenters feel that these workshops generate extraordinary benefits for all attendees. However, EFT is a very flexible process and thus the workshops represent the views of the presenter(s) and do not necessarily reflect those of EFT, Gary Craig or Stefan Gonick, the owner of this web site.
Workshop Information
The Power to be Yourself

Provocative Energy Techniques for Self-Love, Self-Acceptance & Success
Date:
Friday, October 19, 2018 to Sunday, October 21, 2018
Time:
10am - 6pm / 10am - 6pm / 10am - 4pm
Num Days:
3
Cost:
€ 390 Earlybird / € 490 Full fee
Presenter(s):
Steve Wells, Internationally recognised leadership coach and peak performance consultant
Location:
4 Waterford Street
Padenghe at Lake Garda, Italy
Email:
Email Presenter
Web Site:
http://www.eftdownunder.com/power-to-be-yourself/
Return to Workshop Listing
---
Presented in English by Steve Wells with translation to Italian

Have you ever felt "Not good enough"?
Do you have negative beliefs, traits, or habits you don't like?
Do you find it hard to accept your positive qualities, strengths and worth?
If so, what you learn in this workshop could change your life.

In this unique humorous and inspiring workshop, you'll learn how to use Provocative Energy Techniques (PET) to free yourself to:

Experience the power of self-acceptance and self-love,
Accept your shadow side, and lighten up your life,
Find the courage and confidence to live your life your way.

You'll learn and experience three powerful Energy Techniques:
Simple Energy Techniques (SET)
Intention-Based Energy Process (IEP), also known as Intention Tapping
Provocative Energy Techniques (PET)

You'll learn:

How to free yourself and others from the prison of judgment, self-blame and self-sabotage and experience more joy, laughter, success, and happiness in your life.
How to use these powerful Energy Techniques to free yourself from the core limiting belief that is holding you back: I'm not good enough.
Powerful ways to work with your shadow, your "dark side", and how it can transform your relationship with yourself AND improve your relationships with others.
Discover the power of accepting your positive side, your light, and discover your hidden strengths.

"It is our Light, not our Darkness, that most frightens us." – Marianne Williamson

More About the Energy Techniques You'll Learn and Use:

Simple Energy Techniques (SET) is a user-friendly energy tapping approach developed by Steve Wells and Dr David Lake which can often provide significant relief for emotional and physical problems. SET is gentle, natural, easy to learn, and very effective!

Intention-based Energy Process (IEP), or "Intention Tapping" combines tapping with specific intentions that act as commands to your unconscious mind to release negative emotional attachments and restore your balance, clarity, and flow. You can use IEP to gain freedom from past trauma, manifest new futures, and achieve peak results in all areas of your life.

Provocative Energy Techniques (PET) is a unique advanced transformational approach that combines energy tapping with the humorous provocative techniques of Provocative Therapy. PET addresses the multi-level nature of problems through warmth, liberating laughter, and spontaneity.
Learn to laugh at yourself, and lighten up your life…

PET makes change fun and deliberately uses healing humour and liberating laughter to release negative attachments, restore your perspective, and induce inner freedom. Using PET you'll learn how to address even serious challenges with humour, acceptance, and warm-heartedness.

Stop judging and start living…
PET will blow your critical, self-judging and self-blaming system out of the water! You will learn to laugh at your problem, and take things lightly. After this workshop, you may never be able to get upset at yourself and your problems in the same way again!

"Thank you for an amazing weekend. I had never laughed so much! Many workshops promise to be life-transforming and fun. This IS truly life-transforming and lots of fun." — Dr Clare Tam, Brisbane

About the Presenter:

Steve Wells is an international leadership coach and peak performance consultant from Perth, Western Australia. He has a wealth of experience and expertise working with people from all walks of life to regain their passion for life and find their true purpose.

Steve is a pioneer in the emerging field of Energy Psychology and is co-creator (with Dr. David Lake) of Simple Energy Techniques (SET) and Provocative Energy Techniques (PET). He has also developed Advanced Energy Methods (AEM) and now Intention-based Energy Tapping (IET). He has helped many thousands of people through his worldwide workshops.

Steve is author of the Amazon bestseller 100% YES! and co-author of 4 other books, including Enjoy Emotional Freedom, PET: The Manual, and New Energy Therapies. Steve's workshops are always inspiring and filled with powerful practical techniques you can use immediately to improve your life.

What Others Say:

"Steve's style is really innovative, entertaining and certainly a must see for anyone who is really interested in mastering Energy Therapy." – Tania Prince, EFT Master and AAMET Trainer, UK

"A most fantastic experience. You have taken this work to a whole new level… your work is the therapy of the future." – Sharon Toole, Psychotherapist, Toronto, Canada

"Thank you for an amazing workshop. I believe this has already been life-changing for me. I am deeply impressed with PET and the expertise you bring as therapist. Inspiring. Thank you. Big thank you. Big, big thank you…" — Sebastiaan van der Schrier, Social Anxiety Coach, Netherlands

"Thank you for one of the most memorable and exhilarating seminars I have ever attended. Thank you from the bottom of my heart for what I can only describe as a rebirth… sincere thanks for reigniting my flame and for giving me hope for the future." – Anna Ryan, CA, USA

"The transformation is amazing. I feel so at peace and don't ever remember feeling like this, in my whole life. I keep expecting people to tell me how different I look because I feel so different. My relationship has taken a 360 degree turn and it's amazing. I didn't believe that life could be so good." – Pam Wright, EFT & FEFT Practitioner, Melbourne

Workshop Details

Dates and Times:
Friday 19 October 2018: 10.00am – 6.00pm
Saturday 20 October 2018 : 10.00am – 6.00pm
Sunday 21 October 2018: 10.00am – 4.00pm

Extra PET Supervision Day: Monday 22 October 2018: 10.00am – 6.00pm
The PET Supervision Day is an opportunity for those seeking to learn more about how to use PET to help other people and those who wish to become PET practitioners to spend an extra day to practice using PET and get expert supervision and feedback from Steve. He will also answer your questions about how to apply these powerful techniques with different clients and troubleshoot difficult situations you need to deal with in using PET effectively in coaching and counselling.

Steve Wells will also conduct an End Self-Sabotage with PET Workshop in Rome on 12-14 October.

Venue:
West Garda Hotel
Via Prais 12
Padenghe sul Garda
www.westgardahotel.com

Fees:
Special Early Bird € 390 (before 31 July) Full Fee: € 490 (after 31 July)
Supervision day: € 150
Past participants € 330. Please contact us for a special invoice

For more information and to register see the website: http://www.eftdownunder.com/power-to-be-yourself/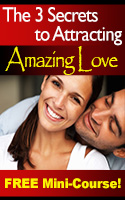 Discover the 3 Keys to
Finding Lasting Love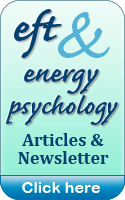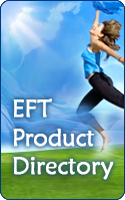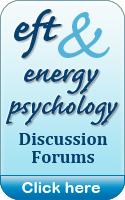 EFT never ceases to amaze me! The process is gentle and often provides benefits where other methods fail.

— Dr. R. Vergini, MD