This site brought to you by Stefan Gonick
EFT Practitioner, Trainer and Soulmate Attraction Mentor
www.EFT-Alive.com Single2Soulmate.me

Disclaimer: The presenters feel that these workshops generate extraordinary benefits for all attendees. However, EFT is a very flexible process and thus the workshops represent the views of the presenter(s) and do not necessarily reflect those of EFT, Gary Craig or Stefan Gonick, the owner of this web site.
Workshop Information
Combined EFT Level 1 and Level 2, 21 CECs available

Foundational Tapping Skills
Date:
Friday, November 02, 2018 to Sunday, November 04, 2018
Time:
9am-5pm
Num Days:
3
Cost:
$695 Tuition (Tuition plus 21 CECs $745)
Presenter(s):
Jade Barbee
Location:
Office of Dr. Roseann Capanna-Hodge
898 Ethan Allen Hwy, Suite 6
Ridgefield, CT, USA
Phone:
802-376-6413
Email:
Email Presenter
Web Site:
http://emotionalengine.com/registration-level-1-2
Return to Workshop Listing
---
Join AAMET International EFT Master Trainer Jade Barbee for a 3-day weekend of professional EFT Training in Connecticut, US November 2-4, 2018.

This combined EFT Level 1 and 2 course will help you learn all foundational EFT skills in a fun and engaging weekend.

During the course, participants can expect to learn EFT in an experiential group setting with plenty of practice, discussion and feedback. Together we'll practice tools, solutions, and mindset strategies for successfully delivering EFT for real-world issues. Whether your a layperson looking to help yourself, friends or family or a healthcare professional looking to integrate tapping into your toolkit, this workshop is designed to give you all the necessary skills and beginning practice to succeed.

This combined L1/L2 course has been approved for 21 Continuing Education Credit Hours (CECs) by NASW/CT and meets the continuing education criteria for Social Work Licensure (Connecticut LCSW, LPC, LMFT, LMSW and licensed psychologist renewal). CEC cost: $50

AAMET Trainer Jade Barbee has 7+ years experience as an EFT trainer and 13+ years as a working EFT professional — he offers a course rich in content, community experience and hands-on practice. A path to Accredited EFT Certification is available post-course via AAMET International. This course includes pre- and post-course materials and instructor interaction as well as a live follow-up webinar class and mentoring opportunities.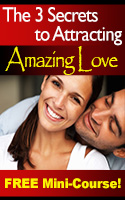 Discover the 3 Keys to
Finding Lasting Love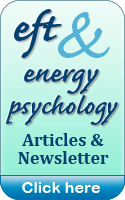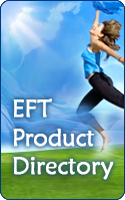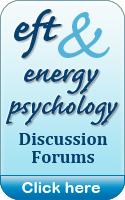 EFT never ceases to amaze me! The process is gentle and often provides benefits where other methods fail.

— Dr. R. Vergini, MD