This site brought to you by Stefan Gonick
EFT Practitioner, Trainer and Soulmate Attraction Mentor
www.EFT-Alive.com Single2Soulmate.me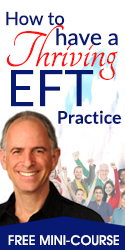 Disclaimer: The presenters feel that these workshops generate extraordinary benefits for all attendees. However, EFT is a very flexible process and thus the workshops represent the views of the presenter(s) and do not necessarily reflect those of EFT, Gary Craig or Stefan Gonick, the owner of this web site.
Workshop Information
AAMET Accredited Levels 1 & 2 EFT Practitioner Training

Levels 1 & 2 EFT Practitioner Training
Date:
Friday, May 31, 2019 to Sunday, June 02, 2019
Time:
10.00 - 5.00
Num Days:
3
Cost:
£465 (Early Bird Offer of £430)
Presenter(s):
Emma Roberts & Sue Beer
Location:
The Optimum Health Centre
Bickerton House, 25-27 Bickerton Road,
London, N19 5JT England
Phone:
+44 208 348 5305
Email:
Email Presenter
Web Site:
http://www.theeftcentre.com
Return to Workshop Listing
---
Syllabus includes:
Tearless Trauma Technique

Telling the Story Technique

Techniques for More Gentleness

Chasing the Pain

Addressing Physical Issues

Finding Core Issues.

Testing results.

The Palace of Possibilities

Delivering EFT Tapping by Telephone.

Borrowing Benefits/Group Work

Phobias

New Tapping Points


"Thanks for the weekend I truly enjoyed myself. Your laid back style of training suited me perfectly, I feel confident enough to get out there and start to practice and have arranged sessions with 2 clients already." Jack Magill



"I just want to say a big "Thank you" again for the weekend. I thought you both led the group in a very beautiful way. Not surprising then that there was such a supportive and loving atmosphere. I was very impressed by the way you both managed to teach and guide us safely without imposing yourselves upon us - a very rare quality. It was very inspiring." Sue Merry



AAMET EFT Practitioner (Level 2) Certification Requirements
Complete 3 days Level 1 and 2 Trainings (max £465 - Early Bird Offers Available, see below).

Complete additional 6 hours self-study.
Attend one Group Supervision Day (£100 per day) or 6 hours Individual Supervision with Sue or Emma (£100 per hour).

Submit 4 Case Studies plus 6 hours self study.

Join AAMET as student member.

Complete AAMET Multiple Choice Exam Online.

Complete a minimum of 50 EFT sessions working with at least 20 different individuals and keep a log. Each session must be a minimum of 45 minutes in length.

Adhere to the AAMET Code of Conduct & Ethics.



Book Level 1 and 2 together to get a discount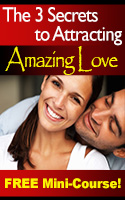 Discover the 3 Keys to
Finding Lasting Love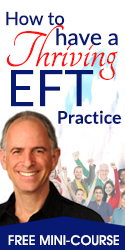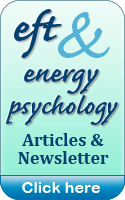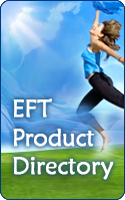 EFT never ceases to amaze me! The process is gentle and often provides benefits where other methods fail.

— Dr. R. Vergini, MD