This site brought to you by Stefan Gonick
EFT Practitioner, Trainer and Soulmate Attraction Mentor
www.EFT-Alive.com Single2Soulmate.me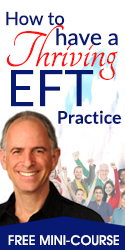 Disclaimer: The presenters feel that these workshops generate extraordinary benefits for all attendees. However, EFT is a very flexible process and thus the workshops represent the views of the presenter(s) and do not necessarily reflect those of EFT, Gary Craig or Stefan Gonick, the owner of this web site.
Workshop Information
Diploma in Integrated Energy Techniques & NLP (Neuro Linguistic Programming

Diploma in Integrated Energy Techniques & NLP
Date:
Friday, April 26, 2019 to Monday, April 29, 2019
Time:
10.00 - 5.00
Num Days:
11
Cost:
£2,300
Presenter(s):
Emma Roberts & Sue Beer
Location:
The Optimum Health Centre
Bickerton House, 25-27 Bickerton Road,
London, N19 5JT England
Phone:
+44 208 348 5305
Email:
Email Presenter
Web Site:
http://www.theeftcentre.com
Return to Workshop Listing
---
Module 1: April 26th - 29th 2019

Module 2: May 17th - 20th 2019

Module 3: June 14th - 16th 2019

NLP Practitioner Practical Assessment: June 17th 2019

What can we offer you?

As well as being amongst the first in the world to achieve the EFT Master designation we have expert knowledge and experience in the very finest ways of working with indirect hypnosis, NLP, Coaching and psycho-spiritual approaches – for example 12 Steps, A Course in Miracles, The Work of Byron Katie.

We offer you the wisdom of 20 years studying practicing and teaching the best of what works. In a nutshell, this course is a distillation of what you need to know and master to be a really effective practitioner. And while it would take you years to accumulate this amount of knowledge and experience, here it is presented in a form which is learnable in months - and we teach in a way that will enable you to grasp complex material easily and effortlessly… you won't feel like you are learning!

In addition, our students benefit from carefully managed and supervised 'real' client sessions during their training, thus bridging the gap between theory and application.

Become the Ultimate Therapist with our new combined training package:

Do you want to become a truly professional therapist but are not sure where to begin with your trainings then this is the package for you. Take Levels 1 and 2 EFT Practitioner Training and The EFT Centre's Diploma in Integrated Energy Techniques and ABNLP NLP Practitioner Training in this one package. This unique combination will give you all the essential therapeutic knowledge and tools to start your practice. You will be fully supported throughout by both Sue and Emma and will also be listed on this website upon completion.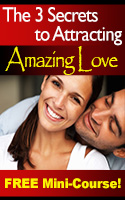 Discover the 3 Keys to
Finding Lasting Love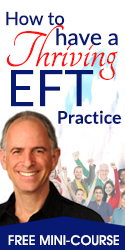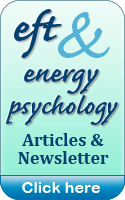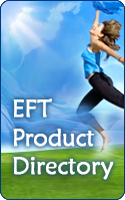 EFT never ceases to amaze me! The process is gentle and often provides benefits where other methods fail.

— Dr. R. Vergini, MD