This site brought to you by Stefan Gonick
EFT Practitioner, Trainer and Soulmate Attraction Mentor
www.EFT-Alive.com Single2Soulmate.me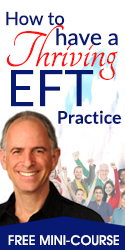 Disclaimer: The presenters feel that these workshops generate extraordinary benefits for all attendees. However, EFT is a very flexible process and thus the workshops represent the views of the presenter(s) and do not necessarily reflect those of EFT, Gary Craig or Stefan Gonick, the owner of this web site.
Workshop Information
---
Level 2

Want to help yourself and others? Now let's make positive changes happen for you and those you care for, including helping you set up as an EFT Practitioner if you wish! All is yours with this powerful method – EFT, short for Emotional Freedom Techniques, and affectionately known as Tapping. EFT is The most effective energy healing modality or any modality at all that I have ever experienced.

This course explains and gives you practical experience of the full range of powerful possibilities in a way that is even more powerful and gentle than in Level 1.

This is not a pen and paper or video presentation workshop where you struggle to stay awake for two days! This is real healing right now! You will leave having actually experienced various forms of the EFT Practitioner training, with full confidence in applying it on others in a safe and supported way.

• Your Level 2 workshop is deliberately a comfortable time after your EFT Level 1 workshop, so you can do the required work in-between the workshops for listing in the Energy Practitioners Association.

• Learn how to get more in-depth instant relief from physical, emotional, and spiritual challenges. Be the powerful helper, practitioner, and agent for change that you have always known you could be!

• Get insider tips on how to improve your success, health, and happiness to a higher level of vibration!

• Learn how to take a client intake form specifically for EFT and how to write session notes.

• Learn how to build rapport and create safe and effective sessions for your clients – for any condition from chronic back pain to childhood trauma..

• Discover the secrets of safely and gently finding core issues for you and your clients.

• Learn how to do EFT in-person, or if you are technically-minded, over the phone or Skype/Google Hangout. You are not limited, the world is your marketplace and you can have clients from practically any country, from the comfort of their home and yours. Or learn how to grow and develop your own in-person practice.

• The opportunity to discover how to help children and how to do surrogate EFT, such as with animals, if you wish.

• Learn from an EFT Master Practitioner, Trainer and Author with over 20 years' experience of running workshops who is committed to raising standards and raising EFT awareness.

• Discover how you can set up as an EFT Practitioner should you wish to do so. Or just come for your own healing, leaving your workshop feeling GREAT!

Not only this, but you get at the end of your workshop:

• Your full manual and your certificate signed by me, Suzanne Zacharia, Master Trainer at the Energy Practitioners Association.
• 6 months' genuine email support. I am with you even after your course workshop.
• FREE limited period membership to the Energy Practitioners Association, that believes that every teacher, every doctor, every community leader should be able to use it to help those who need it!
• How to get your Practice Number from the Energy Practitioners Association, your recognition as an EFT Practitioner.
• The ability to re-attend as many times as you like within a whole year. Some people just cannot get enough of a good thing, and why not?! You deserve more, you are worth it!
• Access to special offers ONLY available at your workshop – up to 70% off!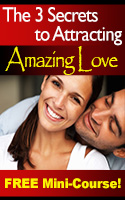 Discover the 3 Keys to
Finding Lasting Love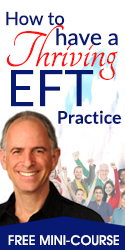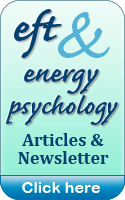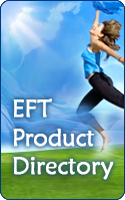 EFT never ceases to amaze me! The process is gentle and often provides benefits where other methods fail.

— Dr. R. Vergini, MD