This site brought to you by Stefan Gonick
EFT Practitioner, Trainer and Soulmate Attraction Mentor
www.EFT-Alive.com Single2Soulmate.me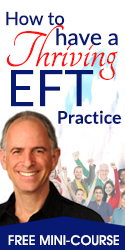 Disclaimer: The presenters feel that these workshops generate extraordinary benefits for all attendees. However, EFT is a very flexible process and thus the workshops represent the views of the presenter(s) and do not necessarily reflect those of EFT, Gary Craig or Stefan Gonick, the owner of this web site.
Workshop Information
This is it! The Spring Energy Eventís 8th year~ https://springenergyevent.c

Date:
Friday, April 24, 2020 to Sunday, April 26, 2020
Num Days:
3
Presenter(s):
David Gruder
COL. VALERIE RICE
JENN MOORE, SAMANTHA ABRAHAM
Jin Shin Juyutsu
KRIS FERRARO
GENE MONTERASTELLI
HELENA BERGGREN
CJ PUOTINEN
CRAIG WEINER & ALINA FRANK
HARRY PICKENS
VA
Location:
Morristown, NJ, USA
Email:
Email Presenter
Web Site:
https://springenergyevent.com/
Return to Workshop Listing
---
An Annual Gathering

This is it! The Spring Energy Eventís 8th year~
https://springenergyevent.com/

by jondi whitis

ITís ALL ABOUT CONNECTION.

And not just any connection. Itís about really being seen, supported and uplifted by community. Itís about feeling inspired to grow. Itís about feeling safe to be yourself, solid in your authentic gifts, skills, tools and sharing that with the world. Itís about integrating what you know into your biggest vision of yourself and the healing arts you came into this world to offer.

AND YOU CAN HAVE THAT, TOO. Join Us, April 24-26, 2020.
There are still some tickets left, and you can claim one, right here. This is your registration. It covers our admin costs and such to put together the event. The hotel weíve chosen is fab; you will appreciate their top team, making everything run like clockwork, great food (really!), luxury rooms and appointments, including our meeting ballrooms. The hotel gives us a discounted block of rooms, and rents us space for all the rest. Once youíre registered on the PayPal button you will soon receive our hotel room bloc code and you can claim a discounted price room and weekend package that includes your food, sumptuous snacks and service staff. All the info youíll need is on the DETAILS pages, at bottom right of this website page.


PayPal - The safer, easier way to pay online!
Please make sure youíre signed up to get all of our emails at top right of page, so you wonít miss a thing!
OUR THEME THIS YEAR IS INTEGRATION.
Join your host Jondi Whitis and a huge group of incredible friends and colleagues that spend one weekend each year in urban retreat, celebrating new, innovativeÖdiving deeply into the classic tried and true with new insights and adaptationsÖencountering new leaders, new ideas and and new connections, from social to intellectual.

This year you will see the visionary psychologist Dr. David Gruder, Eden Energy Medicineís COL. VALERIE RICE, Empath and author JENN MOORE, SAMANTHA ABRAHAM with Jin Shin Juyutsu, speaker, minister and author KRIS FERRARO, coach and the Editor of TappingQandA GENE MONTERASTELLI, dancer and body coach HELENA BERGGREN, Master Trainer of Trainers, practitioner and author CJ PUOTINEN, dynamic duo CRAIG WEINER & ALINA FRANK of EFT Institute, HARRY PICKENS, coach, trainer and extraordinary musician; Veteran and practitioner VALERIE SULLIVAN, Dr. HENRY GRAYSON, psychologist and psychoanalyst, teacher and traveler MAURA FINN, marketing maven LEE UEHARA, and special remembrances and presentations by nurse and practitioner PEGGY MANGAN, HELENA BERGGREN, and Jondi, of course : )

And on MONDAY, April 27th, you can joins us for our very special guest workshop, by Dr. David Gruder.
Making Integrity Profitable:
An evolutionary, integrity-centric roadmap to becoming a Human Potential Leader in 2020

Our need for repair is urgent:
Societal divisiveness, political polarization, and media mindjacking Are behind a significant rise in client distress. And with it, our own.
How do we make a difference in such a time and environment? How do we serve a highly stressed clientele, when we ourselves are highly distressed? And how do we make a meaningful living with integrity during these times, from our gifts, skills and training?

If you want to make a bigger difference in the 2020s without sacrificing your integrity, financial well-being or life balance, make plans now to attend this one-of-a-kind program. April 27th, 10-3, just after the Spring Energy Event 2020. Same hotel.

Details here:
https://springenergyevent.com/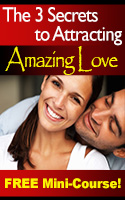 Discover the 3 Keys to
Finding Lasting Love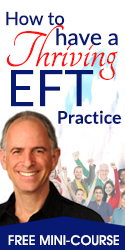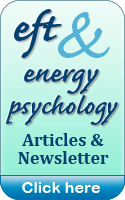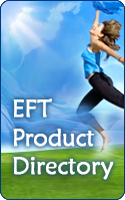 EFT never ceases to amaze me! The process is gentle and often provides benefits where other methods fail.

— Dr. R. Vergini, MD