This site brought to you by Stefan Gonick
EFT Practitioner, Trainer and Soulmate Attraction Mentor
www.EFT-Alive.com Single2Soulmate.me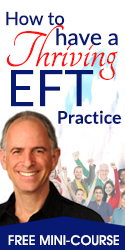 Disclaimer: The presenters feel that these workshops generate extraordinary benefits for all attendees. However, EFT is a very flexible process and thus the workshops represent the views of the presenter(s) and do not necessarily reflect those of EFT, Gary Craig or Stefan Gonick, the owner of this web site.
Teleclass Information
---
Any tension, fear, depression, feelings of powerlessness … any negative emotion we have … impacts our immune system by draining it and making it less effective. When this happens, our immune system becomes compromised and we are open to getting various diseases. However, in many cases, the subconscious mind can influence the physiology of our bodies to enhance our immune response, to avoid illness.
Join us for an Internet Event using Hypnosis and Emotional Freedom Technique (EFT) to allay our fears of Covid-19 virus, while increasing our Immune Response
This is a ZOOM event offered to the public, by HCH Institute for Hypnotherapy and Psychospiritual Trainings, In Lafayette California.
Both Hypnosis and EFT are evidence-based, therapeutic techniques, that have taken the integrative medicine community by storm. Scientific evidence shows that the processes can decrease anxiety, PTSD, pain, cravings, depression and more. Recent studies (J Evid Based Integr Med, v.24; 2019, PMC6381429 and Mind-Body Medicine and Immune System Outcomes: A Systematic Review by Helané Wahbeh, N.D.,1,2 Ashley Haywood, N.D.,2 Karen Kaufman, Ph.D., L.Ac.,2 and Heather Zwickey, Ph.D.2) have shown that hypnosis, and EFT, can have a positive physiological effect on our body's systems, including the Immune System.
In these times of confusion and fear, we can proactively help ourselves to stay healthy and maintain perspective. There will be an explanation and demonstration of both processes, offering you a tool you can use on yourself to preserve your health, both psychologically and physiologically.
Public is welcome. Prior knowledge of hypnosis and EFT are not necessary
Your host: Carolyn S. Rigiero, CCHT, EFT Advanced, Relapse Prevention Specialist
Carolyn has been on the faculty of HCH for 12 years, and teaches several modules in the Hypnotherapy Course, several advanced hypnosis courses, and EFT Beginning and Advanced courses.
Pre-registration is necessary: (925) 283-3941
Cost: $20.00
Date: Wednesday, 5/27/2020
Time: 1 pm (PT) to 3 pm.
4 pm (EST) to 6 pm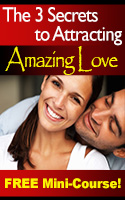 Discover the 3 Keys to
Finding Lasting Love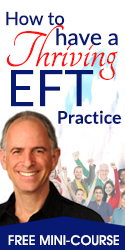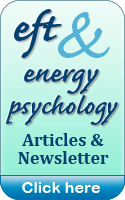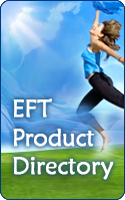 EFT never ceases to amaze me! The process is gentle and often provides benefits where other methods fail.

— Dr. R. Vergini, MD