This site brought to you by Stefan Gonick
EFT Practitioner, Trainer and Soulmate Attraction Mentor
www.EFT-Alive.com Single2Soulmate.me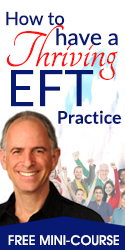 Disclaimer: The presenters feel that these workshops generate extraordinary benefits for all attendees. However, EFT is a very flexible process and thus the workshops represent the views of the presenter(s) and do not necessarily reflect those of EFT, Gary Craig or Stefan Gonick, the owner of this web site.
Teleclass Information
EFT International Approved Level 1&2 online course

Foundation and Fundamentals
Date:
Friday, July 10, 2020 to Friday, August 21, 2020
Time:
8:30 11:45 AM Pacific
Num Days:
21
Cost:
$525 until June 26 $600 after
Presenter(s):
Lorna Minewiser, PhD
Location:
This is a teleclass.
Phone:
916-204-5974
Email:
Email Presenter
Web Site:
https://coachminewiser.com/training
Return to Workshop Listing
---
Why is this EFT course different?

This course is set up to cover all the requirements for completion by EFT International to proceed towards certification. EFT International has recently approved online courses without an on ground component. If Lorna is able to offer an on ground EFT 1 & 2 class in the next year you may apply half of your fees towards the on ground class. *** Live zoom class starts July 10, 2020. From June 26 through July 9 the online pre-recorded components of the course will be available on a private password protected page.

In addition to the live class- held on ZOOM (or other online platform), each class will be recorded and students (only) will have access to the recordings.

There will be a private group meeting place online for the duration of the class.

There will be time to practice the techniques and strategies between classes.

The objectives to meet EFT International requirements and CE requirements will be woven through the course.

For those who choose to work toward certification, there will be a $100.00 discount on the mentoring program.

Continuing Education Credits (For more information: see website
For Psychologists, LPCs, MSWs, LMFTs and Nurses 21 CEs may be obtained. You must attend every sessions. Although there are more than 21 contact hours, Commonwealth Educational Seminars does not award CEs for the EFT for Self care part of the course that is required by EFTI or the online videos available during the first two weeks before the course starts on July 10, 2020. (additional $50.00 CE fee- must be paid 1 week before live class begins) The content in this course is for beginning level students. Completion of the course is the first requirement for EFT Certification through EFT International)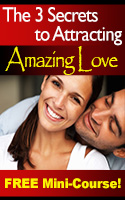 Discover the 3 Keys to
Finding Lasting Love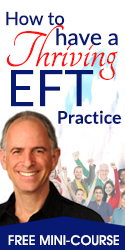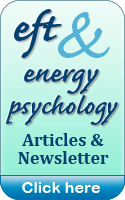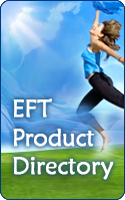 EFT never ceases to amaze me! The process is gentle and often provides benefits where other methods fail.

— Dr. R. Vergini, MD