This site brought to you by Stefan Gonick
EFT Practitioner, Trainer and Soulmate Attraction Mentor
www.EFT-Alive.com Single2Soulmate.me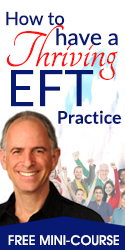 Disclaimer: The presenters feel that these workshops generate extraordinary benefits for all attendees. However, EFT is a very flexible process and thus the workshops represent the views of the presenter(s) and do not necessarily reflect those of EFT, Gary Craig or Stefan Gonick, the owner of this web site.
Teleclass Information
---
EFT Level 3 The Art of delivery online. September 8-29, 9:AM- 12:15 PM $375.00 until August 15 $425.00 until September 1.

Skillful application of EFT is called Art of Delivery. As Gary Craig, the developer of EFT describes: This is " what happens when a person moves beyond doing EFT mechanically and becomes more adept at its application. " It is expected that student registering for an EFT Level 3 class will have completed an EFT 1 and 2 class and have been certified or accredited at the practitioner level.
As the EFT International website says:
"… we may learn the mechanics of EFT in the classroom (and begin putting them into practice), but Art of Delivery is built on the quality and consistency of our practice, combined with additional training, encountering a range of real-world people and issues. Level 3 trains practitioners to be "competent, professional " and able to use "individualized application of foundational EFT." It includes "nuanced, practical, creative and adaptive application of foundational and advanced EFT".

The EFT Level 3 class prepares the students to progress toward becoming an Advanced Accredited EFT Practitioner.

The 4 week online Level 3 class is limited to 8 students. In addition to the 12 contact hours, there will be additional resources for pre-class and a followup zoom call post class., plus the classes will be recorded and there will be a private Facebook group available.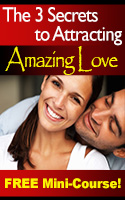 Discover the 3 Keys to
Finding Lasting Love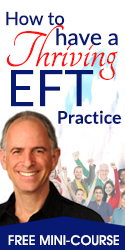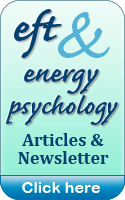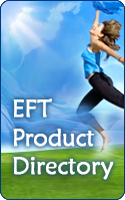 EFT never ceases to amaze me! The process is gentle and often provides benefits where other methods fail.

— Dr. R. Vergini, MD